41271 
FlappingGums  Signiscape_official  Jan. 17, 2021, 12:12 p.m.
Update:Signiscape_official Jan. 20, 2021, 10:28 a.m.
business, Signiscape, シニスケープ, English, blog, global, monetization, translation, dissemination, share, articles,
How to Use Signiscape and Share Information with the World

Signiscape is a website where information from around the world comes together.
By simply using the site, the articles you write will be spread to the entire world.
Signiscape users just need to follow this simple five-step process...
Compose an article
Choose the languages you want it translated into
Set a payment amount for the translator
Approve a submitted translation of your article
Transfer payment to the translator
...to begin putting out multilingual information like never before.
Information in other languages will be published on the site immediately, so there's no need to create your own website; you can send information to the world as easily as any social media platform.
You can easily share business information, videos, product promotions, political updates, and more. Being able to post information comprehensible by the whole world means you can increase knowledge of your brand or name in record time.
You can find the main article page here:
https://signiscape.com/en
---
Not yet implemented:
We plan to implement a system which would compensate authors and translators of articles based on the number of views the article receives. By sharing information of international intrigue, you will be able to earn money as well.
---
How to Register an Account on Signiscape
First-time users must register as a member on the site.
Click the rightmost button at the top of the site, labelled Sign in (Clicking Write an article will also automatically redirect you to the registration page)
Click Sign Up
Enter your email address and create a username and password
Once completed, a confirmation email will be sent to the provided email address
At this point, your account setup is completed.

How to Write an Article
As soon as you have registered an account on the site, you can begin writing articles.
Click the Write an article at the top of the page button to begin composing an article. A blue Write an article button is also available on your Account page, by clicking the Account button.

The composition interface is composed of the following editable fields:
Title   What the article will display before being clicked on in the Articles page.
Body    The content of the article. Formatting options such as font, embedding images/videos and inserting horizontal lines are found in the toolbar above the text field.
Language  The lanugage in which you are writing the article. In other words, the original language.
Thumbnail  The image that will be displayed along with the title in the Articles page. Not required to post an article, but keep in mind that articles with attractive thumbnails consistently get more views.
Tags    Keywords which are used to find the article in a search, separated by commas. Not required to post an article, but if you do write some be cognizant to choose keywords which are easy to search for.
Annotation  Leave notes here for translators about points you want them to be aware of. Not required to post an article, but helpful for both parties.
Translate to, Price, Currency 
       Enter the target language(s) you want, payment amount, and in which currency you will pay. 70% of the amount you choose will go to the translator(s), and 30% will be set aside to cover platform and payment fees.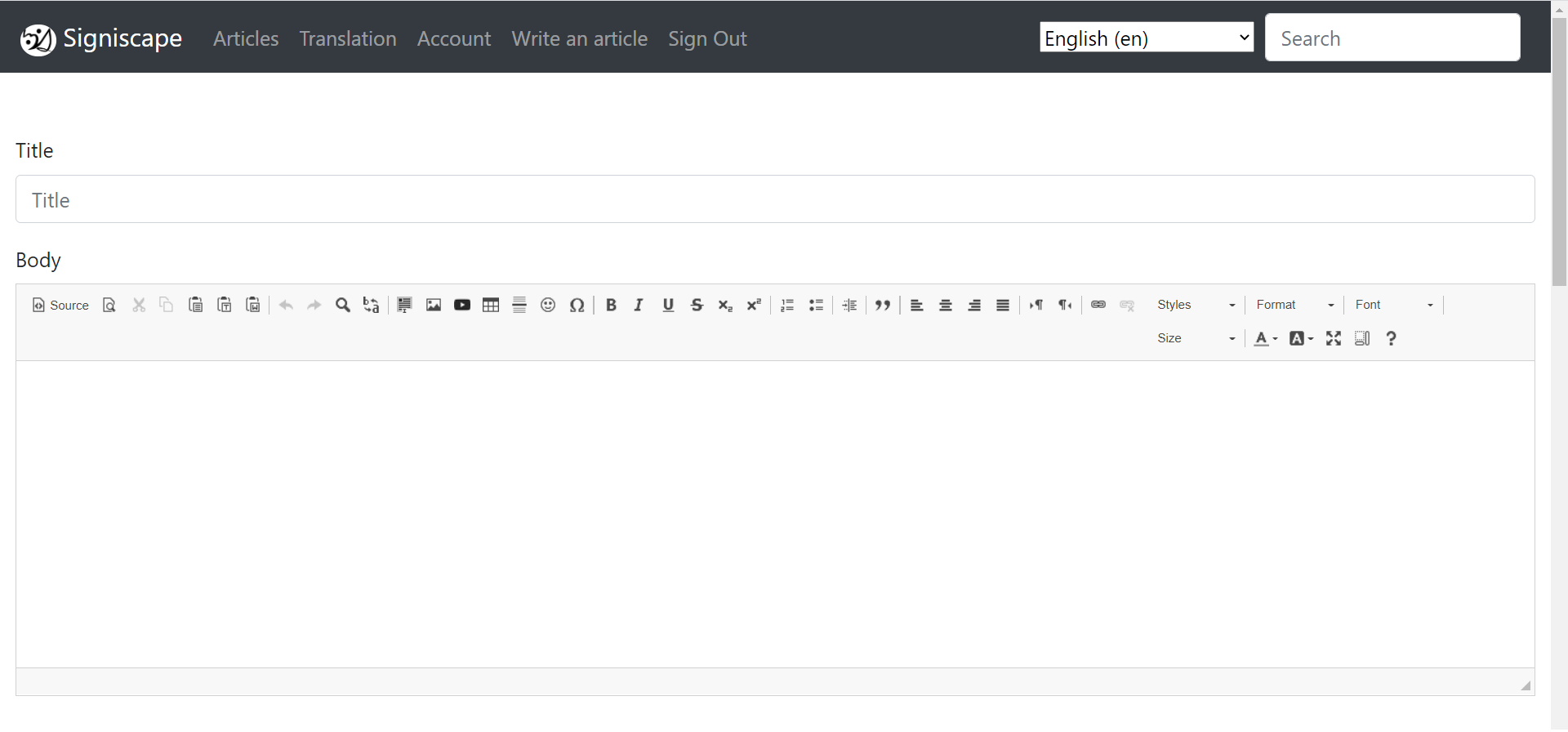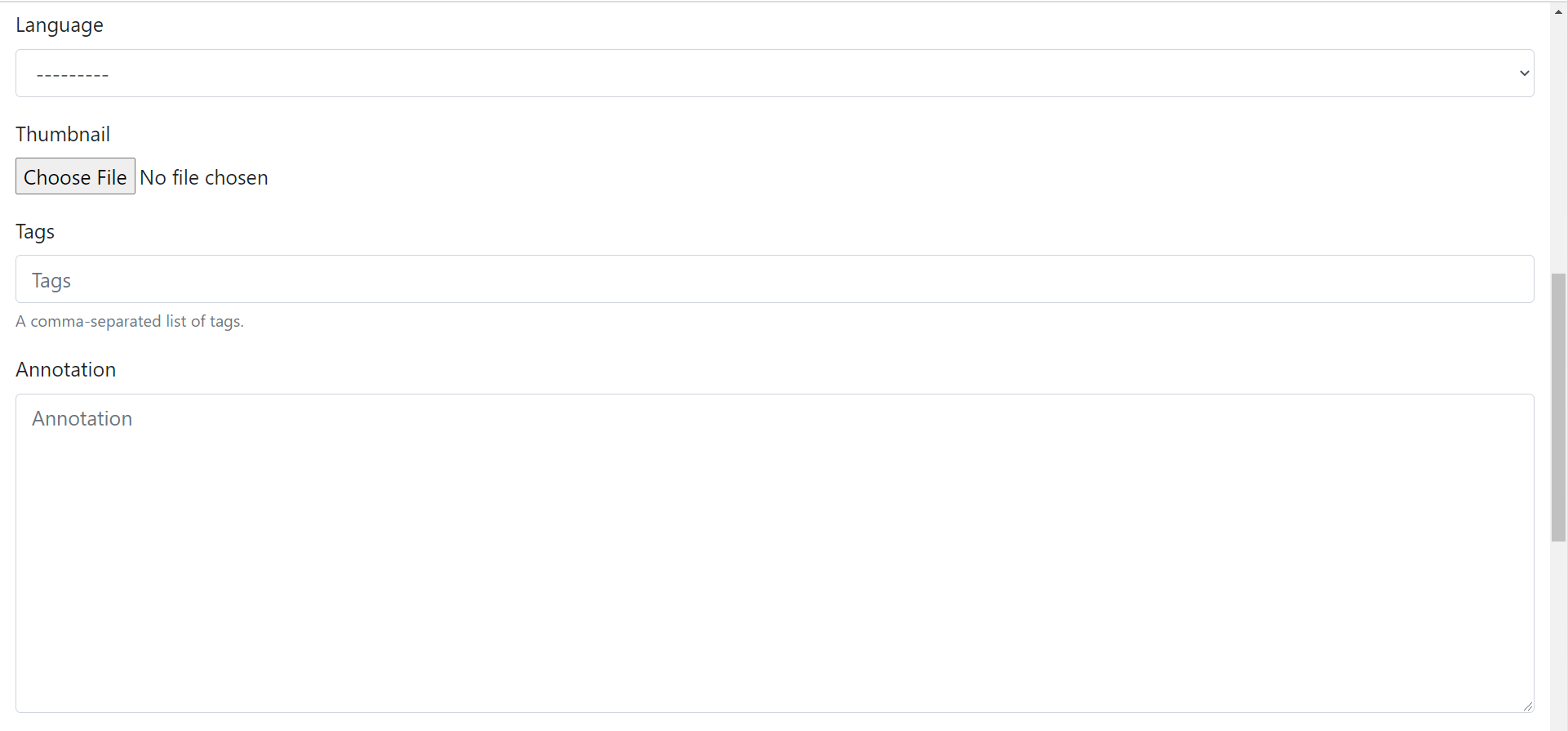 At the bottom are two buttons:
Publish   Publish your finalized article.
Save     Save a draft of your article. You can come back to it and keep working from your Account page.

Once you have written your article, filled in the other fields and clicked Publish, your article will be made publicly available. On Articles page, it will appear upon selection of the filter of the language you have written it in.
Translation Approval
Translator's Note: From this point on, more screenshots appear. Due to the novelty of the site, I had not published any of my own articles, and so screenshots in English were difficult and sometimes impossible to capture. Where necessary, I have left in the original Japanese screenshots with captions.
Upon publication of your article in its original language, translations will arrive from the people of the world.
When a translation arrives, a number will appear on the Translations button in the Articles line on your Account page.
Click on one of the translations waiting to be approved (which would appear in a dropdown list below the original) to proceed to the payment page.

If there are no problems found in the translation you've chosen, click the Checkout button below the translator's name. Their current Translation Evaluation is also displayed here.
Should a translator at any point retranslate already-translated articles, their Translation Evaluation also reflects their experience in translations from non-original languages.

The credit card entry screen will then come up. Enter the required information to send your payment.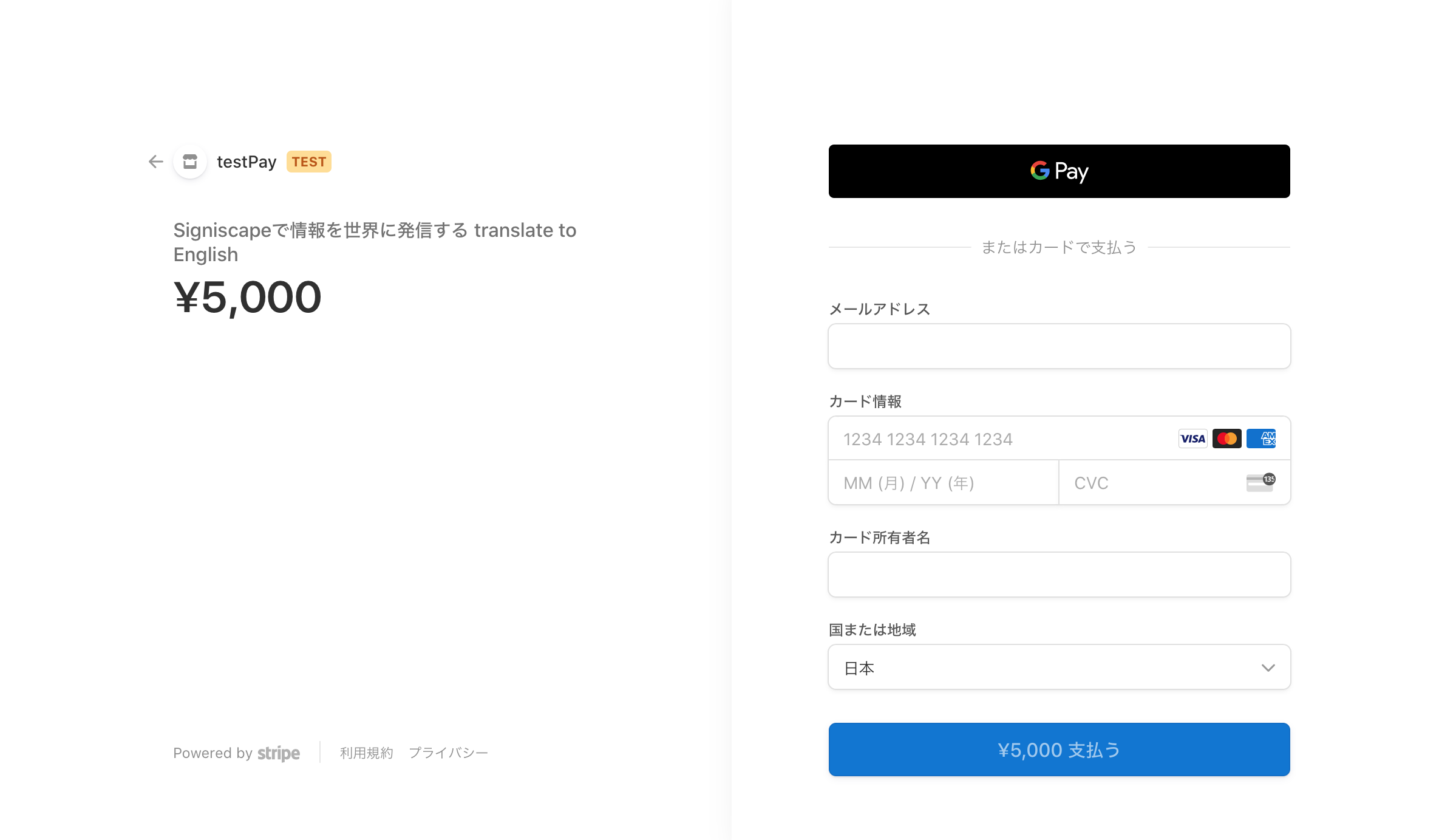 Once you have put your payment through, the translated article will become public.
Spreading Your Article
Once you have an article and a translation, you can spread the URL on social media or other online platforms.
Once visitors reach the article itself, they don't even need another link to switch between versions.

Inspiration for Articles
We hope you will use our site to share plenty of information of international value.
To help you think of some topics that really capture the international eye, here are some examples:
Things you like about your country What is commonplace in your country may surprise others!
Political Issues  Problems in your own country may just be improved upon with a diverse array of opinions.
Sports  Sports fans always want updates! Share predictions, stats of excellent players in your country, and more without delay.
Celebrities  Info on famous personalities is surprisingly low outside of one's own country. Keep fans posted and start a community!
Your business  Marketing your store or service abroad is crucial in business. Get the word out in different languages!
Video transcripts Post a YouTube transcription and get a translation. Get help with subtitles and dubbing.
What is normal in your own country is often incredibly interesting in others.
Spreading information around the world is becoming more and more vital. Use this platform to exchange opinions with a truly limitless group of people.